TV3 programme, Tot es Mou, visits the MónNatura Delta viewpoint
MónNatura Delta offers one of the best views from its 360° viewpoint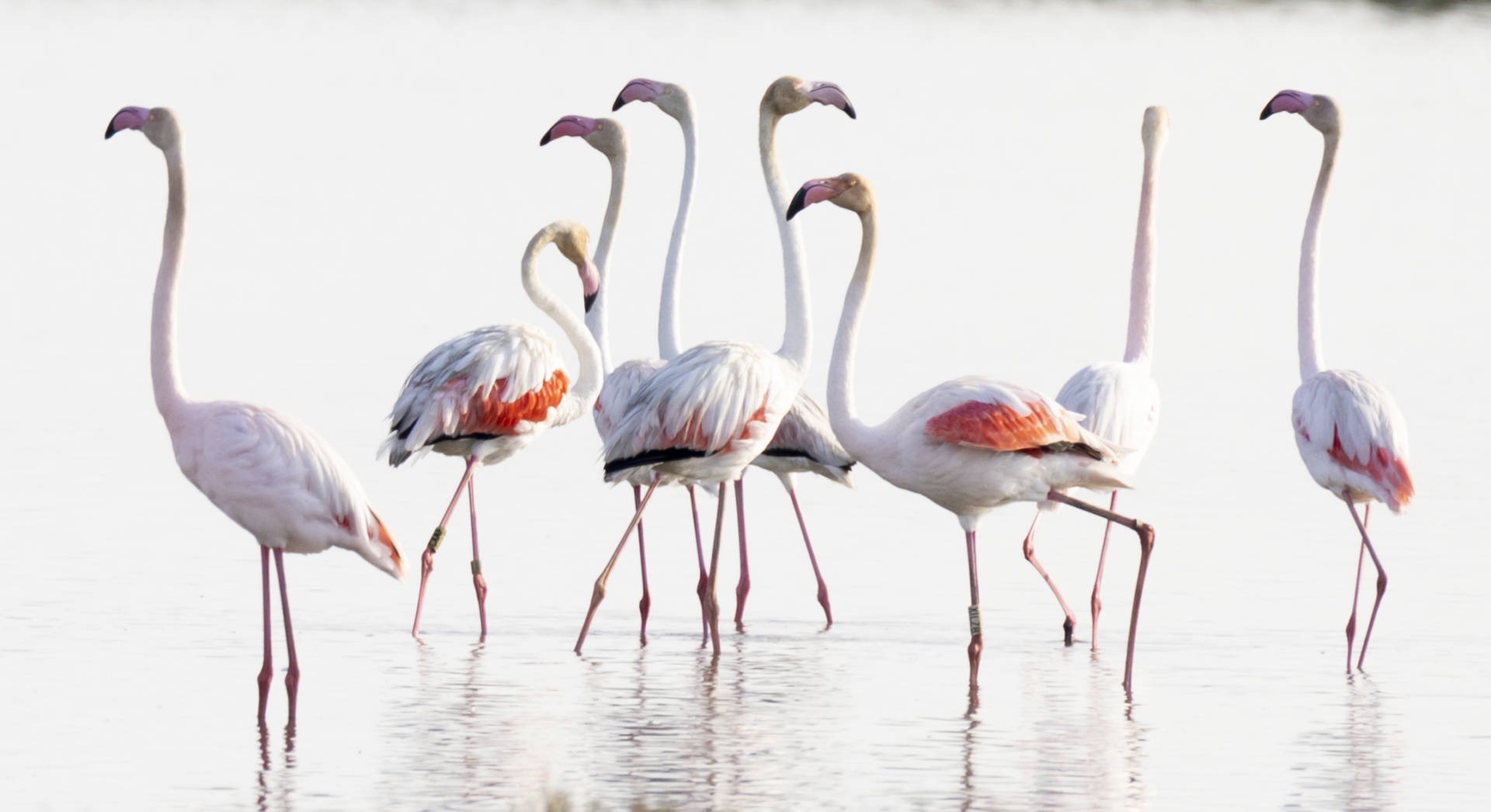 The segment begins with meteorologist Eloi Cordomí, who, standing atop the 360° viewpoint, is astonished by the multitude of flamingos gracing the old Sant Antoni salt flats. This time of year, MónNatura Delta becomes one of the prime locations to experience this stunning display of melodies and colours.
The interviewee, Jaume Sañé, a renowned Catalan biologist and communicator, explains that the high temperatures and spring-like hours of sunshine prompt the flamingos at MónNatura Delta to perform courtship dances and build nests, which will likely not survive when temperatures drop.
While some nesting birds are yet to embark on their journey to Africa, others, like cormorants from northern Europe, have already arrived. Moreover, the ongoing harvest provides an opportunity to observe cattle egrets, seagulls, grey herons and other birds trailing behind the harvesters, taking advantage of the food left in their wake.