White-tailed lapwing spotted for the first time in the Iberian Peninsula
The sighting was made from the 360° viewpoint of MónNatura Delta de l'Ebre.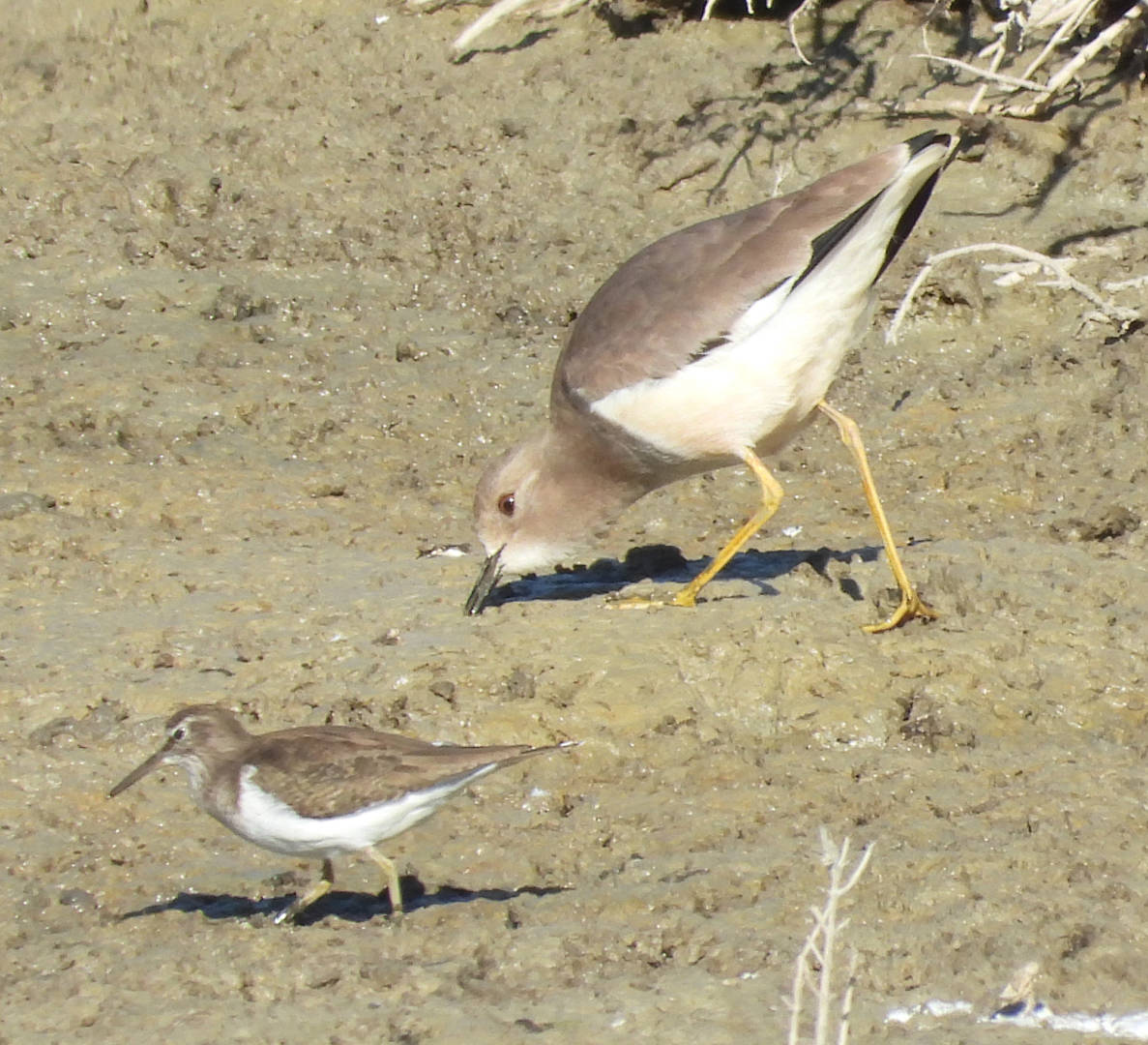 Visitors at MónNatura Delta de l'Ebre can currently witness the presence of a white-tailed lapwing (Vanellus leucurus) from the centre's viewpoint. This remarkable sighting marks the first time the white-tailed lapwing has been spotted in the Iberian Peninsula.
Originating from the steppes of Central Asia, this bird species migrates to East Africa and India for the winter season. It is a rare migratory bird that typically passes through the Middle East and nearby regions, so its presence in the Ebro Delta is an extraordinary rarity. Similar in shape and size to the more common northern lapwing, the white-tailed lapwing can be distinguished by the white stripes adorning its tail and wings. It is the only lapwing that is likely to venture into waters that are not very shallow, where it pecks at insects and other small prey primarily from the surface.
During migration and in wintering areas, this bird inhabits wetlands and marshy areas. The surroundings of MónNatura Delta de l'Ebre have been chosen by this specimen to spend the winter. The ecological restoration carried out by Catalunya La Pedrera Foundation, which manages MónNatura Delta, with the LIFE Delta Lagoon project, has certainly been a determining factor in drawing the bird to the area. As spring approaches, it is expected that the white-tailed lapwing will embark on its prenuptial or spring migration back to Central Asia.
This rare bird was spotted during the periodic observations carried out by the team of environmental educators at MónNatura Delta de l'Ebre.